Collectors' Dolly Connection
Gotta Dolly item to sell? Looking for something specific from Dolly to complete your collection? Post it here for free. Just e-mail me at dgordon@dollymania.net with the subject line "Post Collect," and I'll put it up. All readers who post a listing are asked to please send an e-mail to me for your item to be removed once it has sold or you have located and purchased what you wanted to buy. If you do not contact me, items will be listed for a maximum period of four months, after which time they will be automatically deleted unless you send a message at that time asking it to continue to be posted. Thanks for your cooperation. I assume no responsibility for any results of sales from this site.
---
WANTED
Dec. 14: Looking for a pink Cracker Barrel Dolly rocker. Please contact me if you have one for sale at mixonby@yahoo.com. 
Nov. 25: Seeking Dolly's Imagination Library children's CD, "I Believe on You, Love Dolly" Email: toddaos@aol.com

FOR SALE/TRADE
Nov. 25: Dolly CD 1998 release HERE YOU COME AGAIN excellent condition. $50 requesting money order for purchase. Dane.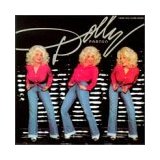 Nov. 16: Hello. I have a piece of fence from Dolly's house in Brentwood that I would like to sell. it was given to the ambassador club there at Dollywood in April of 1993 . Here are some photos of the piece . I am asking for offers.  And they can reach me on my email at dalton199812@hotmail.com .Thank you and God Bless, Dalton