Night Of 1,000 Dollies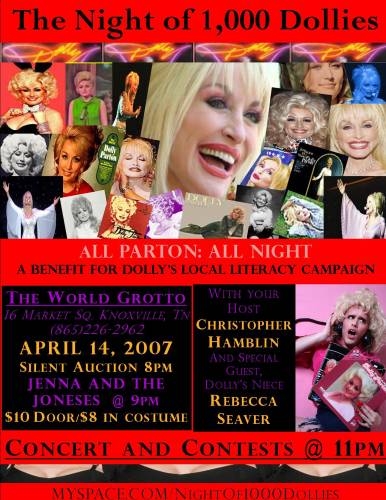 The Organzier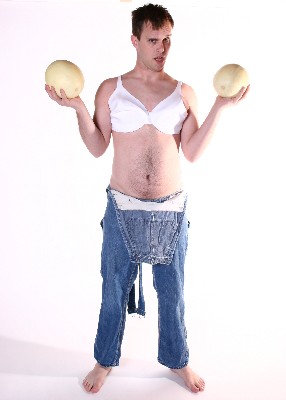 Christopher Hamblin is an artist of many colors. He has performed to audiences in venues as varied as the material he performs. From the churches of his East Tennessee hometown, to concert halls and theaters in Knoxville, to cabaret bars, community gardens and downtown dives in New York City, to the mountain tops of Mendicino County, Christopher finds the love and beauty in many different forms of expression and carries them all with him wherever he goes. While practicing the solo piano music of Alexander Scriabin or Franz Schubert, his heart is not far away from his autoharp or Appalachian dulcimer. While working on a new "look" for a performance art piece, he still has to check his calendar to make sure he doesn't miss an appointment to coach a singer on the music of Kurt Weill, Adam Guettel or Ricky Ian Gordon. One Sunday, you might see him at the Tennessee Valley Unitarian Universalist Church playing organ music by Daniel Pinkham and the very next Sunday you might find him in a skirt and tacky sunglasses singing "Don't Let the Sun Go Down on Me." His CD collection ranges from Sandi Patty to Rufus Wainwright; from The Phantom of the Opera and La Boheme to The Postal Service and Antony and the Johnsons; from Rhonda Vincent to Billy Porter.
Currently finishing his Bachelor of Arts Degree in Music at the University of Tennessee, Christopher finds it a particularly invigorating challenge to bring together these worlds that seem to only be able exist together in his head. You probably won't find many classically trained pianists who spend their time planning an event like The Night of 1,000 Dollies, after all. But, after having lived in New York, Boston, and California for periods of time, he has learned to embrace his country heritage and celebrate it, all the while trying to help people see other ways of thinking and being.
Perhaps that is what is so special about The Night of 1,000 Dollies; that is certainly what Christopher sees when he looks at Dolly–a person who can bring people together who otherwise would never even find themselves in the same room. Even his very Baptist grandmother (who has never set foot in a bar) jumped on board to help get her grandson's outfits ready. That's the power of Dolly Parton. Only for Dolly would (get it–DollyWould) Hazel Gilbert of Harrogate, TN make her grandson a dress to wear in a bar. Go figure!
The intention The Night of 1,000 Dollies is more than to just have a good time, though. Christopher views this evening of fun as a continuation of Dolly's ministry to East Tennessee. Few celebrities who have approached Dolly's level of fame and wealth have invested so much into ensuring the well-being of those who helped make her the success she is. Sevierville and Pigeon Forge could be lying empty right now were it not for Dolly. The World Grotto's Market Square location is a delicate one; it is part of a long-time movement to revitalize Downtown Knoxville. Christopher's prayer is that The Night of 1,000 Dollies will go down in history as an event that helped shape the future of Market Square and ensure its preservation.
Some of Christopher's favorite accomplishments in his career include his brief, yet briefless appearance in John Cameron Mitchell's film Shortbus, his two-man version of Kurt Weill's Seven Deadly Sins with collaborator Daniel Isengart, music directing Knoxville's premiere production of Hedwig and the Angry Inch, collaborating with Stephen Schwartz on his musical Children of Eden, his longstanding involvement with the Clarence Brown Theater, and his frequent contributions to the magazine Radical Faerie Digest. Most recently he serves as an Artist in Residence at The World Grotto in Knoxville.