Dolly, Fans Have Fun At Dollywood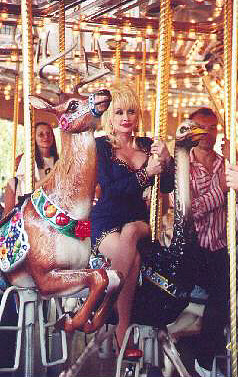 Dolly and Graham on the carousel. Always the lady, Dolly rides sidesaddle, even on an ostrich.
Photos taken as Dolly filmed a British Christmas special with Graham Norton at Dollywood, Pigeon Forge, Tenn., Sept. 14, 2001. All images are © 2001 Debbie Poole. Used with permission. There are several photos, so it will take a moment to load.
---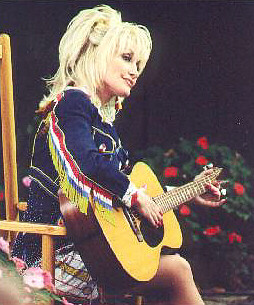 The serene images of "My Tennessee Mountain Home" soothe the audience.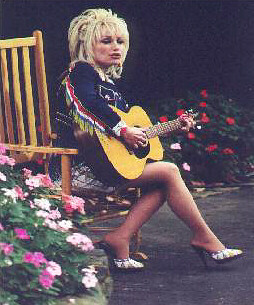 Dolly lets "Coat of Many Colors" tell her story.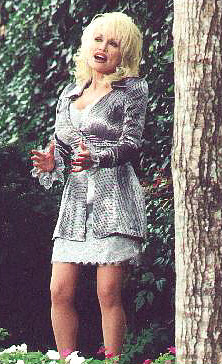 "Shine" gets 'em on their feet.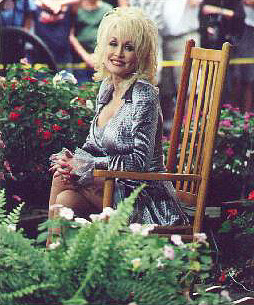 Dolly takes a break.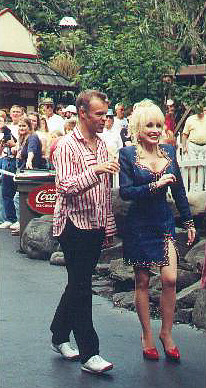 Dolly and Graham take a walk around the park.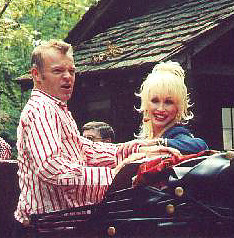 The pair enjoys a carriage ride.
Thanks, Debbie!