The Pink Apron Brigade
Images on this page are courtesy Debbie Poole and are used with permission.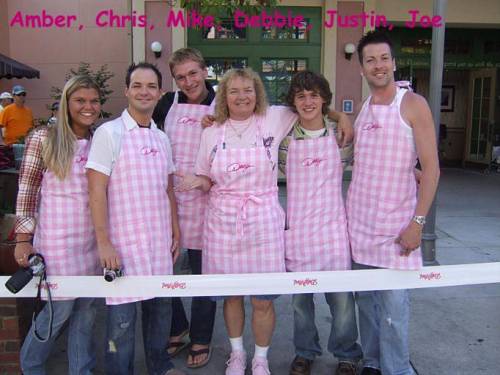 Sold as part of the cookbook theme were bright pink aprons featuring Dolly's stitched signature. Some of her more dedicated fans immediately bought them and wore them around the park all day. They even snagged Officer Darlene from Dollywood Security for a photo-op, as seen below.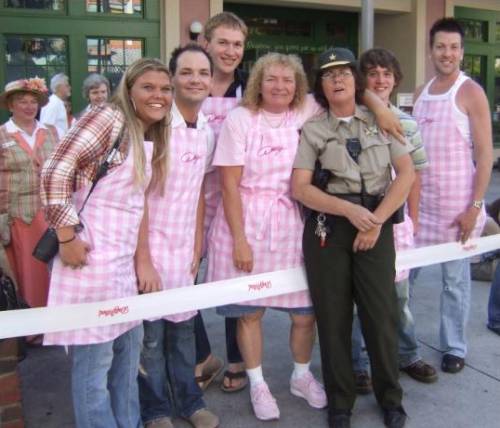 See all photos from the weekend here.