More Opening Weekend Shots!
Photos taken at Dollywood's April 2001 opening weekend.
All images are © 2001 Ken Wallis. Used with permission.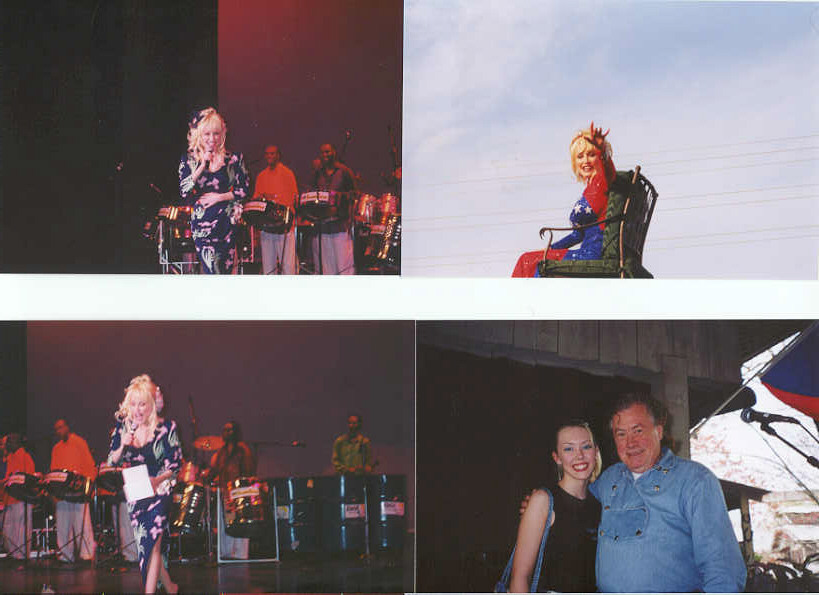 Clockwise, from left, Dolly performing; Dolly at the parade; her Uncle Bill Owens with his granddaughter, whom he said sounds a lot like Dolly and is working on a singing career; Dolly performing.