Dolly waves to the crowded arena at the end of her Grand Finale at the new Dixie Stampede in Orlando Wednesday afternoon.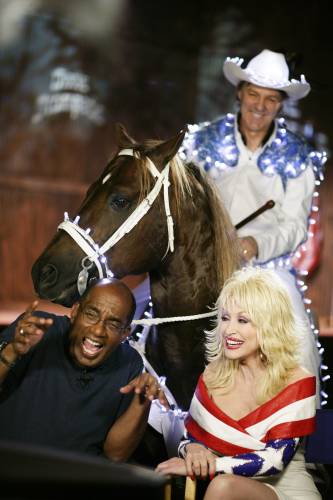 Al Roker and Dolly Parton are jostled by performer Greg Anderson's horse "Starstruck" Wednesday morning during the live airing of the Today Show at the new Dixie Stampede Dinner Theater that opened Thursday in Orlando.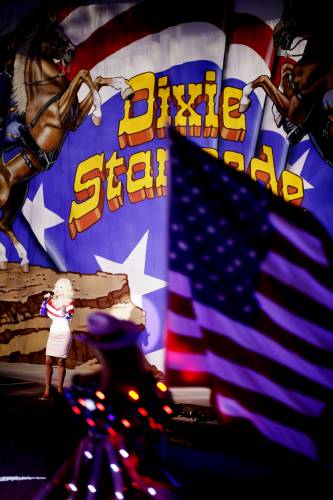 Dolly Parton sings during the Grand Finale of the opening show Wednesday afternoon.