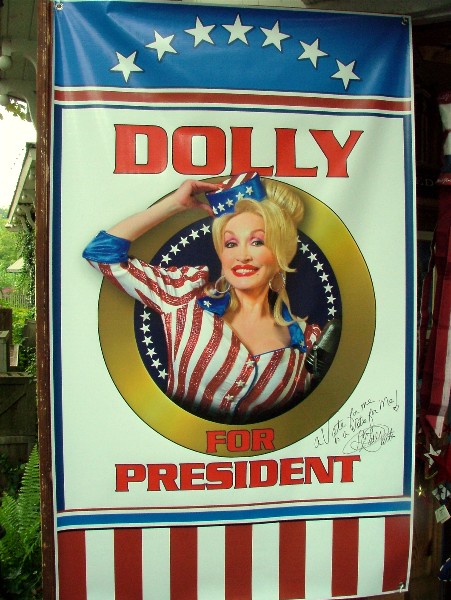 "Dolly For President" t-shirts, bumper stickers and caps were hot sellers. They were advertised with these posters, this one of which was autographed by Dolly with the slogan: "A vote for me is a vote for me!"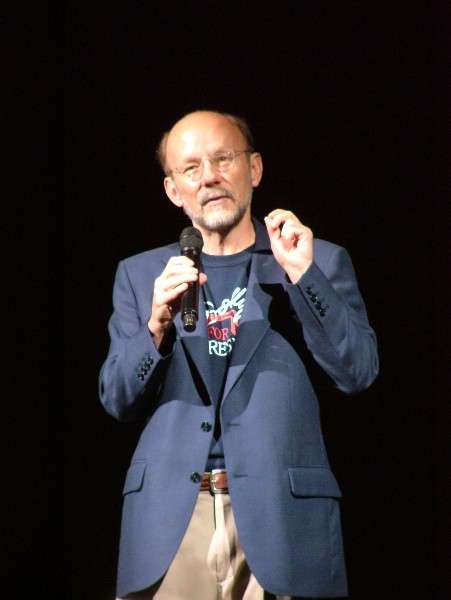 Dollywood Foundation President David Dotson welcomes the crowd and talks about the Imagination Library before the concert. Donning a "Dolly For President" t-shirt, he jokes that of all of the candidates, she "has the best platform."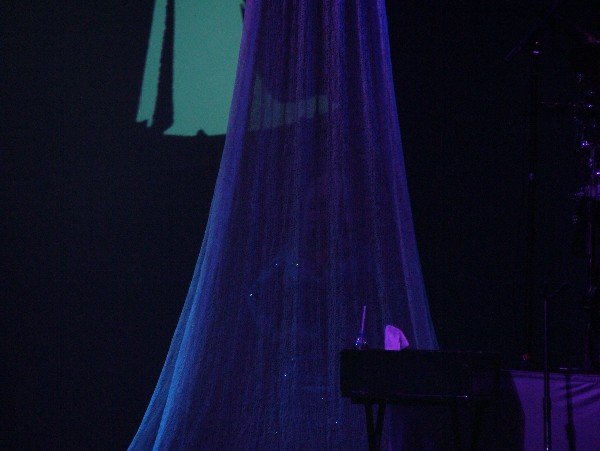 Dolly stands behind a curtain as her band plays the introductory music and silhouetted images of her are projected onto the screen behind her.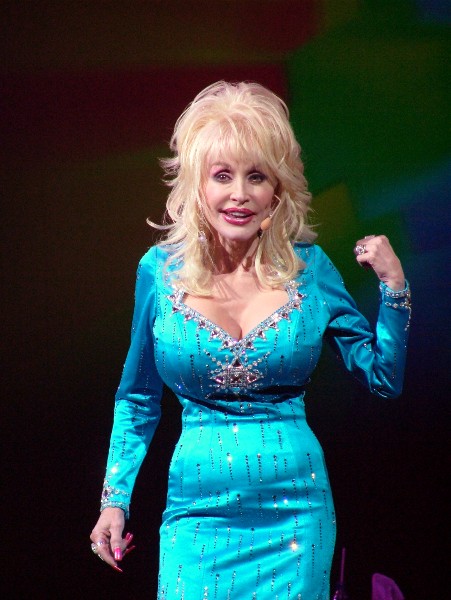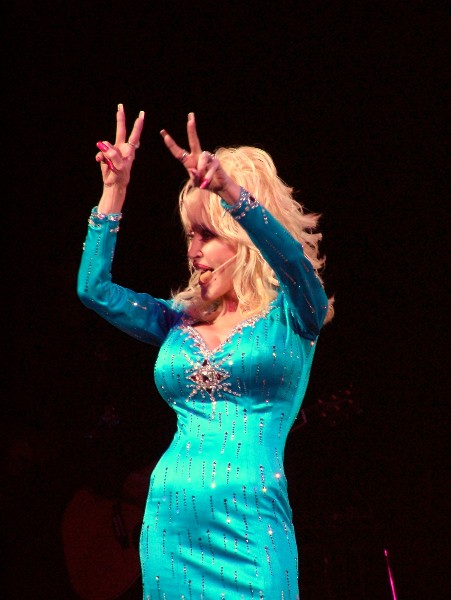 Two Doors Down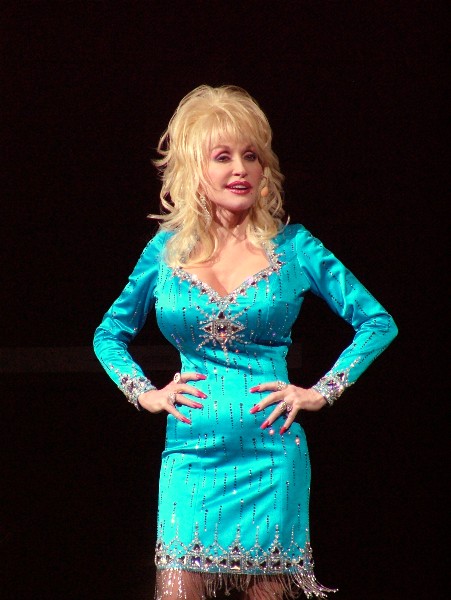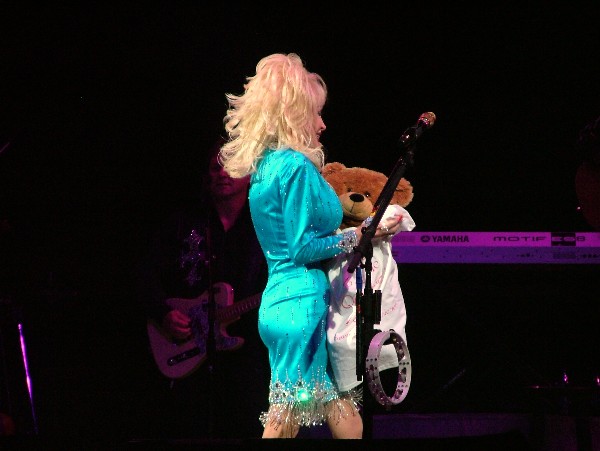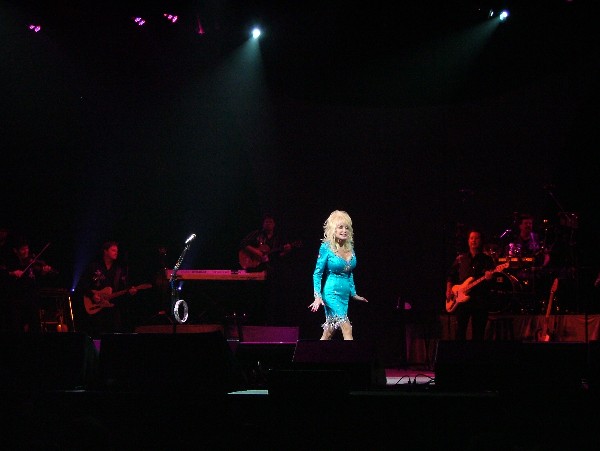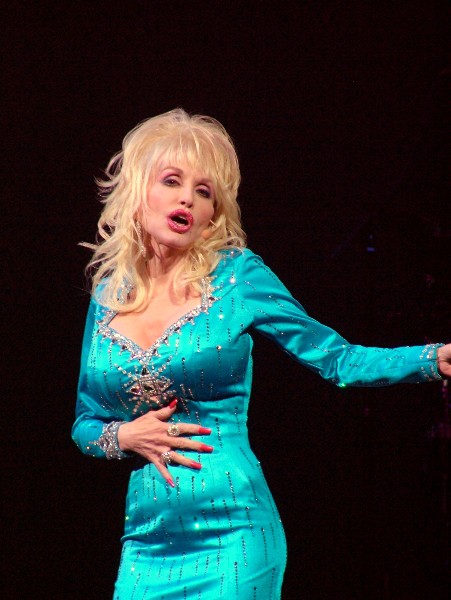 Why'd You Come In Here Lookin' Like That?