Click below for other individual galleries.
With Dolly I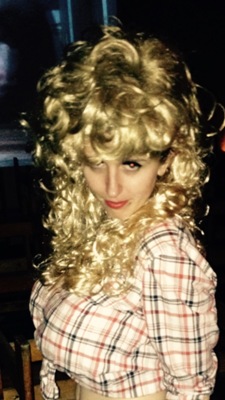 Yoohoo! Kat was Dolly for Halloween this year in New York City.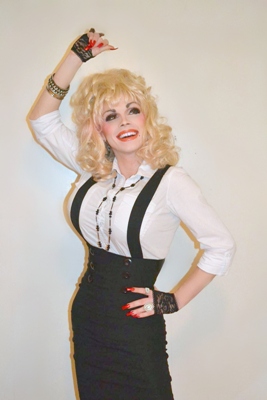 Bryce Keyser debuted "Miss Dolly" for Halloween 2012 and since then has performed in several shows in the D.C. area. Here's a shot from January 2013.

Benjamin Cochran as Dolly.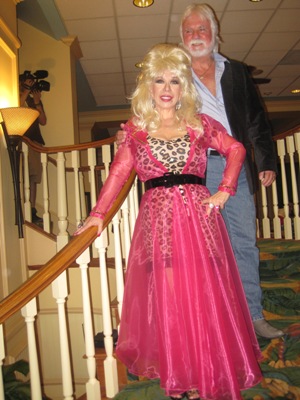 C.J. Morgan is shown with Grant Rayner, a Canadian Kenny Rogers tribute artist, at the 2012 Sunburst Convention, an annual showcase in Orlando, Fla., for celebrity tribute artists, impersonators and look-a-likes.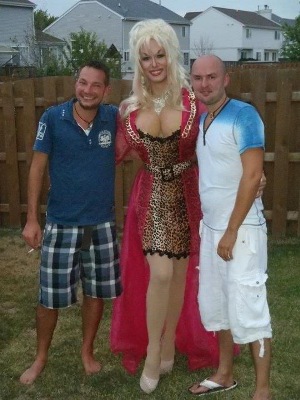 Todd performs as "Dolly Woods" in Indianapolis.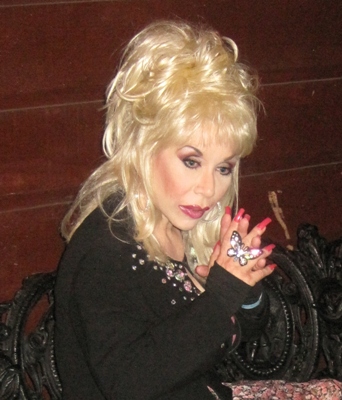 C.J. Morgan recently won the 2012 Night of 1,000 Dollys look-a-like contest in Knoxville.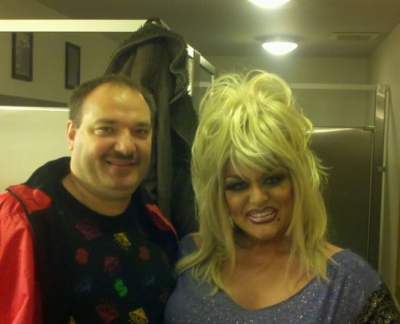 Paige Passion from Columbus, Ohio, is shown as Dolly with superfan Tim Diamond.

Garner Byram was the only contestant to dress up as Dolly for the return of "Night Of 1,000 Dollys" in Knoxville this year, so he won the look-a-like contest!He's shown with the Lane Twins, Gary and Larry.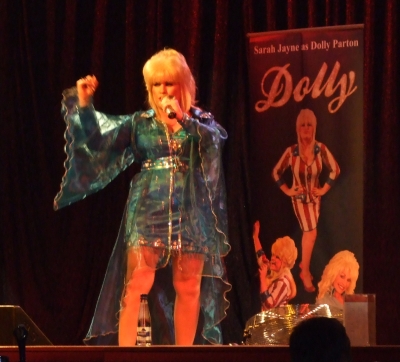 Sarah Jayne, who tours Europe in a Dolly tribute show, shows off her "Live From London" dress in the above photo. Below, frequent Dolly duet partner Kenny Rogers asked to see her when he was in London this year, and they snapped a picture together. Check out her Facebook page here.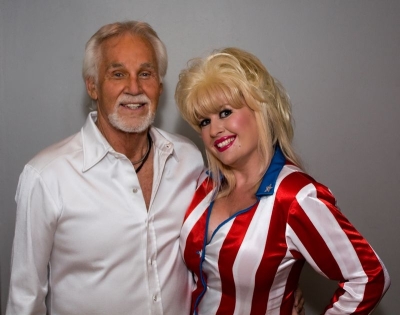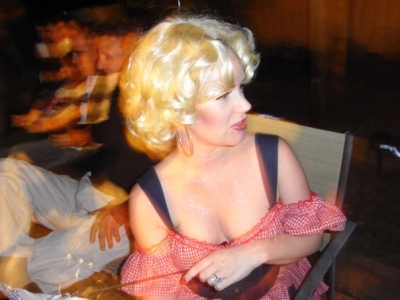 Rachel from Australia says she just had to dress like Dolly once in her life.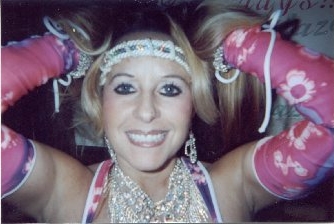 Jan from Akron thinks she looks like Dolly and would love to meet her.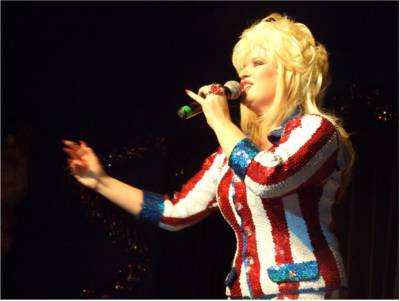 Sarah Jayne performs as a Dolly tribute artist overseas, having been featured in the DVD For The Love Of Dolly. Learn more from her website here.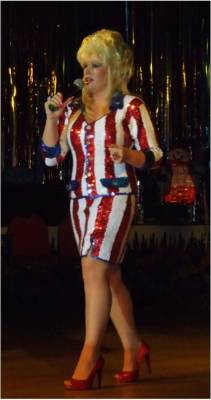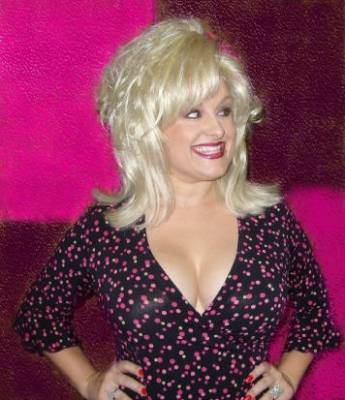 See Dove take on Dolly.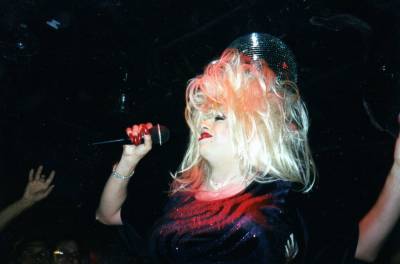 Marty as Dolly in Albuquerque.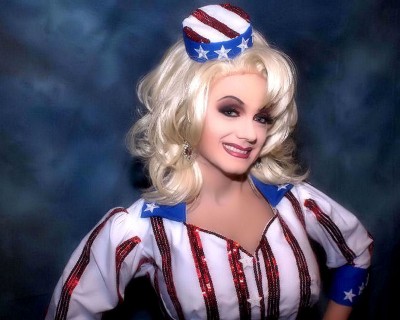 Paul Woodal Jr. is known around Maryland as the stellar Miss Dolly Wood.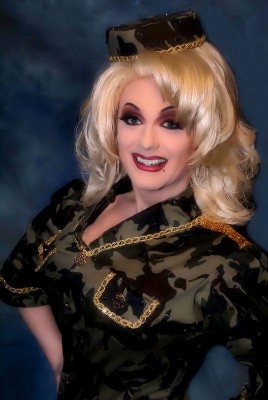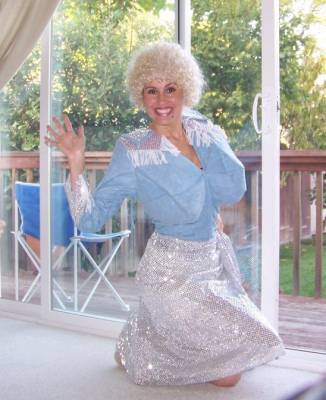 Theresa Pasquinelli had herself a Dolly Halloween!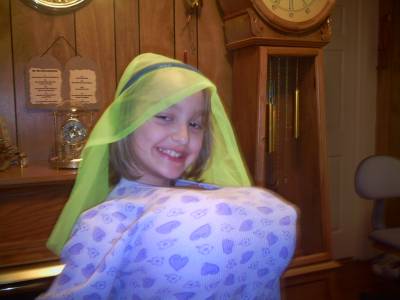 Michelle sent in this shot of her friend Brittany's little sister, Katy, done up as Dolly.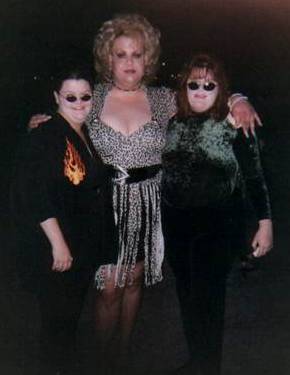 Clint Brown, a.k.a. Cc Star, is shown in Jackson, Tenn., dressed up as Dolly.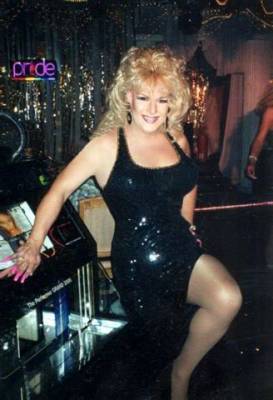 Bryan used to do Dolly several nights a week in Memphis, shown here a few years back at Denim & Diamonds.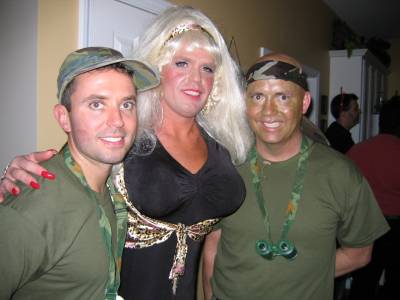 Richy Pugh in Atlanta dolled up as Dolly for Halloween 2005 and is shown with pals Greg and Ricky.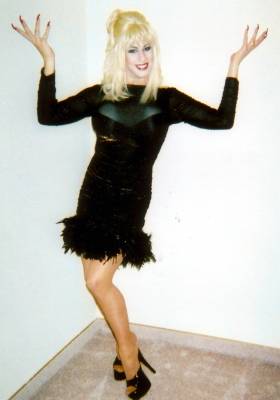 Miss Jada (aka Todd) performs as Dolly in Las Vegas.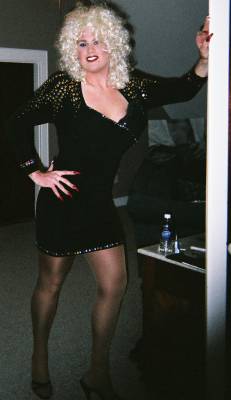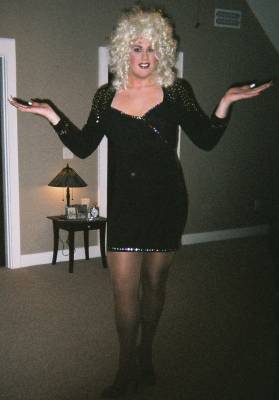 Jeremy from Cincinnati, Ohio, decided to do Dolly for Halloween. Luckily, he located some six-inch high heels that would fit, an appropriate dress and long nails to be Dolly circa the mid-1980s-- he adds that the make up alone took hours!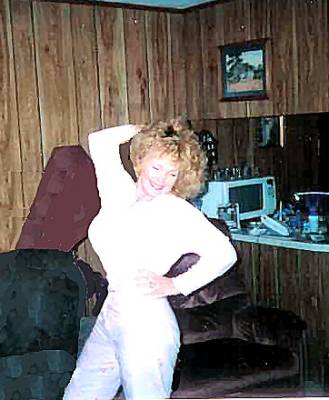 Sandi Jenkins, forever a fan of Dolly's, strikes a pose in Roanoke Rapids, N.C., as her favorite singer.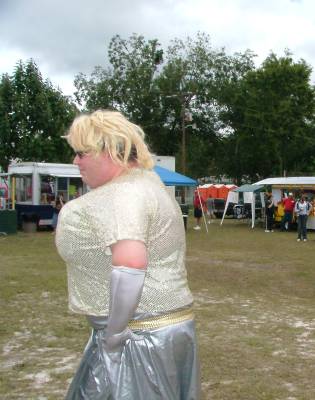 David Elliott did Dolly for Halloween this year.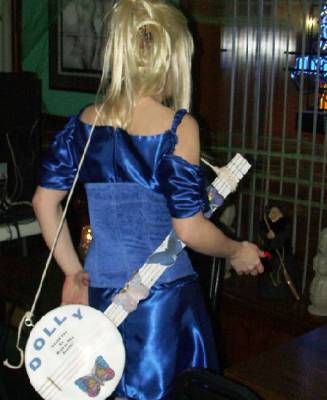 Robin didn't want to publish a picture of her face but did want to show readers her Dolly costume from Halloween, complete with a "banjo" emblazoned with Dolly's quip, "I told you to wait in the truck!"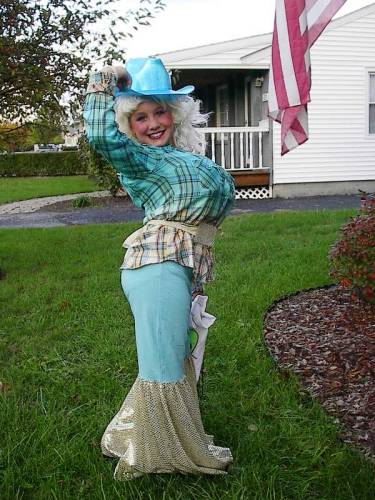 Shannon Harper sent in this photo of her daughter dressed up as Dolly for her trick-or-treating this year.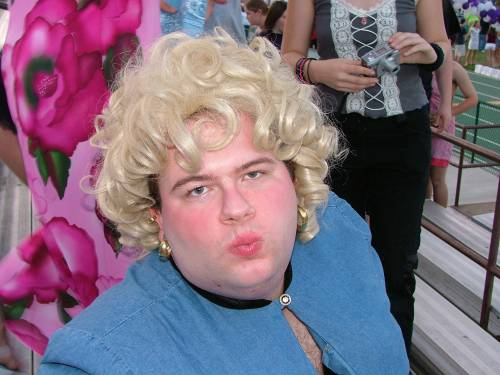 David Elliot did Dolly for a "womanless beauty pageant."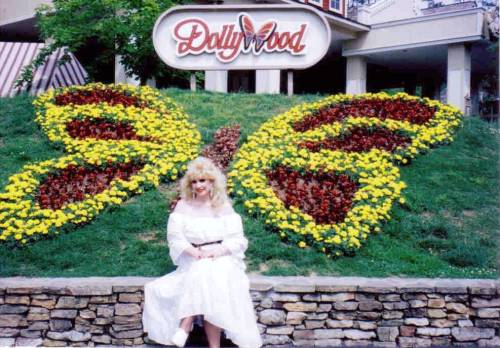 Suzie Peterson of Hollywood Wigs won a Dolly look-a-like contest in 1993 for a trip to Dollywood with husband, Douglas.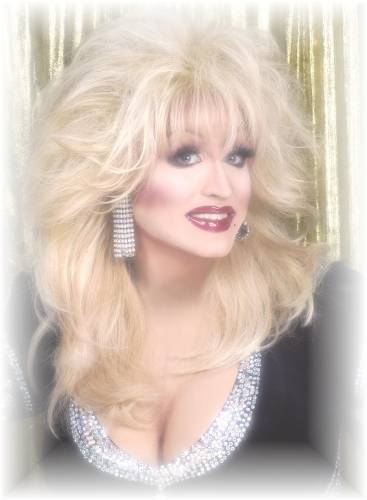 Kenneth Blake does Dolly in the legendary "An Evening At LaCage" female impersonators show in Las Vegas.