Year In Review: 2004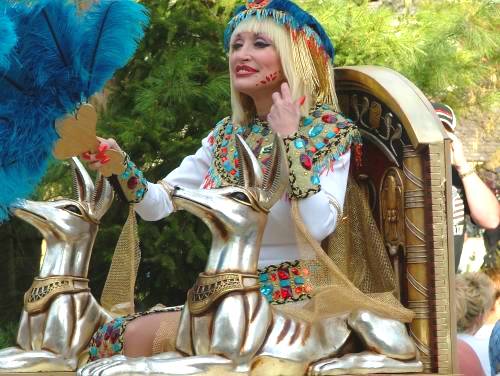 Dolly dons a Cleopatra outfit in her Festival of Nations Parade through the grounds of Dollywood at its April 2004 season opening. Image copyright © 2004 Duane Gordon/Dollymania. May not be reproduced without prior written consent.
This is your Dollymania Year In Review for 2004, the sixth annual installment of the only published overview of the past year in Dolly's life!
---
January


A video for The Larkins' cover of "Steady As The Rain" from their CD The Larkins featuring Dolly begins airing on Great American Country.

Magazine The Advocate names Just Because I'm A Woman: Songs Of Dolly Parton in its top 10 best CDs of 2003.

Dolly shoots a video for the song "Welcome Home" from her patriotic and spiritual CD For God And Country with a couple hundred Navy men and women at Port Hueneme, Calif.

Gov. Rod Blagojevich (D-Ill.) announces plans to ask the state to fund full implementation of Dolly's Imagination Library literacy program statewide there. Near the end of the year, it is reported that he abandoned attempts to secure state funding after opposition from Republicans over the summer. He is now working on finding private funding, it is reported.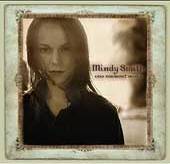 Vanguard Records releases Mindy Smith's debut CD One Moment More, which includes a bonus track of "Jolene," featuring Dolly harmonies.

It is announced that Dolly will host the 2004 CMT Flame Worthy Video Music Awards in April.

Dolly celebrates her 58th birthday.

Dollywood announces that Dolly's annual holiday benefit concerts for the Dollywood Foundation will not take place in 2004. However, later in the year it is decided to re-schedule the concerts for an autumn performance.

After initially saying in 2003 that plans to tour would be postponed until early 2004, Dolly announces to her fans she does not expect to tour this year, but she changes her mind by year's end.

The new TRIO television series Parking Lot debuts, including an episode which features Dolly fans at the 2003 season opening of Dollywood.

February


Three new CDs featuring Dolly are released: folk legend Janis Ian's Billie's Bones, with Dolly harmony on "My Tennessee Hills;" Roy Rivers' John Denver tribute Thank God I'm A Country Boy, with a Dolly duet on the title song, and Norah Jones' Feels Like Home with the Dolly duet "Creepin' In." Jones' CD sells more than 2 million copies in its first six weeks, also the number of weeks it reigns at No. 1 on the pop albums chart.

Gov. Phil Bredesen (D-Tenn.) announces he plans to set aside $2 million in state matching funds for Dolly's Imagination Library in Tennessee, fulfilling a campaign promise he had made prior to election two years earlier to work to take the program statewide.

The video for "Welcome Home" debuts.

Dolly, who was nominated for Best Female Country Vocal Performance at the Grammy Awards for "I'm Gone" from Halos & Horns , loses that award to the late June Carter Cash for "Keep On The Sunny Side."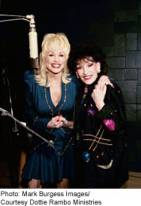 It is announced that Dolly has earned her first Dove Award nomination for contemporary Christian music, being up for Country Recorded Song Of The Year for "Stand By The River" with Dottie Rambo. The duo does not win, unfortunately.

Dolly snags preliminary nominations Flame Worthy Female Video Of The Year for "I'm Gone" and Flame Worthy Cameo Of The Year for her appearance in Mindy Smith's "Jolene" at the CMT Flame Worthy Video Music Awards. She does not remain in the final nominees when they are later announced.

Dolly appears in an interview with Dan Rather for CBS News Sunday Morning.

March

Dolly receives the annual Reading Works Award from literacy organization NashvilleREAD for her Imagination Library.

Humorous commercials featuring Dolly for the CMT Flame Worthy Video Music Awards, which she will be hosting, begin to air.

In promoting the show, Dolly appears on the cover of Satellite Direct, a TV listing publication for DirecTV subscribers.

April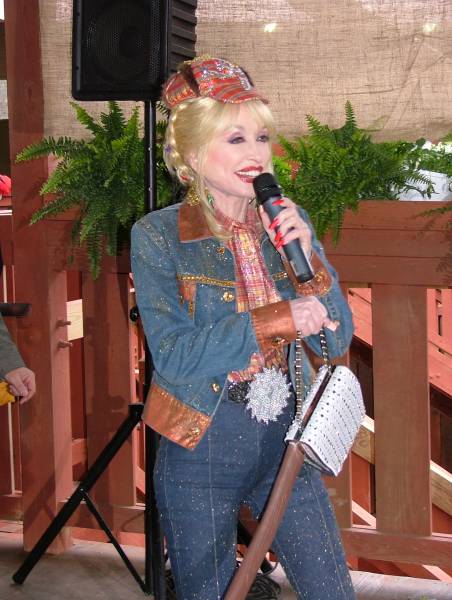 Dolly heads up to Dollywood to oversee the opening of its 19th season. To celebrate an Irish band on the grounds for the annual Festival of Nations, she performs a free mini-concert of European-themed music. She also opens the park's new Thunderhead coaster, which is soon deemed one of the best wooden roller coasters in the world. Photo at left is in her "lumberjack" outfit to open the roller coaster. Image copyright © 2004 Duane Gordon/Dollymania. May not be reproduced without prior written consent. See more photos here!

The state of Tennessee unveils its new promotional campaign, "The Stage Is Set For You," featuring commercials with Dolly at the Ryman Auditorium in Nashville and Isaac Hayes at the Stax Museum in Memphis.

Dolly comes in at No. 87 on E!'s 101 Most Starlicious Makeovers list.

Dolly travels to Washington, D.C., where she receives the Living Legend Award from the U.S. Library of Congress, which also launches a special Web site here on her for its "I Hear America Singing" project. A concert performed at the ceremonies is later aired on Great American Country.

Business Tennessee magazine names Dolly No. 47 on its list of the 100 most powerful people in the state.

Sticking to the script (which may have been wise in light of the recent crackdown on television "decency" standards after Janet Jackson's Super Bowl wardrobe malfunction), Dolly does a great job hosting the CMT Flame Worthy Video Music Awards.

CMT airs an episode of its Stacked program, which shows a half-hour of videos by one artist with scrolling comments e-mailed by fans, on Dolly.

The final recordings of legend Frank Tillman are released in the album The Influence, which includes a duet with Dolly on one of his first hits, "Slippin' Around."

The Miss South Carolina Organization chooses Dolly's Imagination Library as its statewide platform issue, the first time it has ever endorsed a statewide platform.

Controversy snags headlines nationwide when Dollywood requires a group promoting an unofficial second annual "Gay Day at Dollywood" to cease using the park's trademarks in publicizing the event.

May

Dolly advertises for dancers for an upcoming show, fueling rumors she has decided to tour again. While the dancers are first hired, then later let go, the tour does materialize later in the year.

Dolly appears in New York for MTV's annual rollout of its various cable networks' new programs for advertisers to show her support for CMT, which is owned by MTV's parent company.

It is announced that New York Attorney General Eliot Spitzer has reached a settlement with the major record labels over their having not paid $50 million in past royalties to former recording artists because the labels claimed they "couldn't locate" the artists, who included Dolly, David Bowie, Vince Gill and the estate of Elvis Presley, among others. Dolly is paid about $18,000.

Dolly surprises a woman chosen by Live! With Regis and Kelly for Mother's Day by showing up at her house and singing "Light Of A Clear Blue Morning" to her for the show.

Loretta Lynn's Van Lear Rose debuts at No. 2 on the country albums chart and allows the 70-year-old to tie Dolly for the record of the most top 10 country albums in history at a total of 40 each.

It is announced that Dolly will sing in the concert of the top 12 love songs of country music for a CMT special in June. It turns out Dolly's "I Will Always Love You" is selected No. 1 by music industry voters for the countdown.

The Ku Klux Klan announces plans to protest the unofficial Gay Day to be held at Dollywood later in the month. (Although, perhaps as a sign of the group's intelligence, organizers initially plan the protest for the wrong day and have to reschedule.) The Gay Day event, which is not sponsored or sanctioned by Dollywood, takes place with about 5,000 participants donning red shirts to enjoy a day at the park. About a dozen KKK members, sans the white outfits, protest outside the park property without incident.

A via-satellite interview on The Ryan Secrest Show, taped in April and postponed from airing at that time, is broadcast.

Dolly appears on The Ellen Degeneres Show for an interview and to allow a fan to sing back-up for her in the program's first "Oh, Yes You Can!" segment where viewers' dreams come true.

Former Dollywood performer Diana DeGarmo comes in second on FOX's American Idol talent contest.

Norah Jones' label, Blue Note, pairs with sister label Capitol Nashville to ship her duet with Dolly, "Creepin' In," to country radio. The song does not chart.

June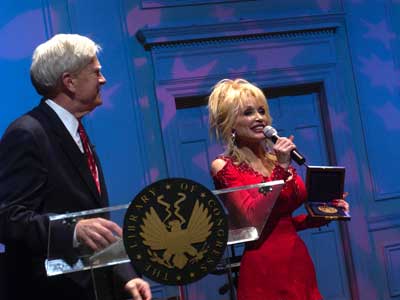 After being postponed from its initially-planned May debut, the television special from Dolly's U.S. Library of Congress award ceremony airs on Great American Country. Photo at left of Librarian of Congress James Billington presenting Dolly with the Living Legend Award. Image by John Harrington. Courtesy U.S. Library Of Congress. Used with permission.

CMT airs its 100 Greatest Love Songs countdown, with Dolly performing No. 1 "I Will Always Love You."

CMT names Dolly's "Romeo" No. 38 in its countdown of the 40 Sexiest Videos.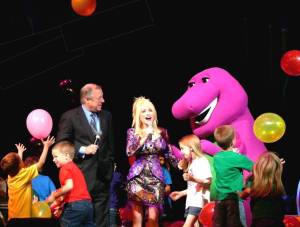 Dolly returns to Dollywood to kick-off the second annual KidsFest. The events feature her appearing on stage to perform with children's character Barney The Dinosaur and reading a story to children with Gov. Phil Bredesen to formally announce his $2 million in matching funds to support communities across the state joining her Imagination Library literacy program. Dolly says during the event she doesn't know when she'll tour again but she is considering doing Dollywood concerts in September (which she does). Photo at left is Dolly, Gov. Bredesen, Barney and several children from the ceremonies. Image copyright © 2004 Duane Gordon/Dollymania. May not be reproduced without prior written consent. See more photos here!

The American Film Institute premieres its list of the 100 greatest songs from film, with Dolly's "9 To 5" coming in at No. 78 and Whitney Houston's cover of her classic "I Will Always Love You" making No. 65.

Kenny Rogers tells CMT.com his new track with Dolly on "Undercover" from his Back To The Well CD tanked (and was consequently shelved from plans to release as a single) because the two no longer have any "electricity" and the public "didn't care" about the duet.

Dolly makes the cover of inspirational Guideposts magazine with an essay she wrote titled "Five Reasons I Love My Life (And Why You Should Love Yours!)"

Pennsylvania animal rights activists protest the sale of bison from a local herd to Dolly's Dixie Stampede dinner theatre for use in the venue's nightly shows, but their claims of abuse are determined to be unfounded.

July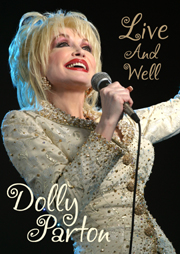 It is announced that Dolly's benefit concerts from Dollywood taped in December 2002 will be released as a live CD and DVD to come out in September.

A cover of the 1974 No. 1 single by Porter & Dolly (which they co-wrote), "Please Don't Stop Loving Me," goes to No. 1 on the European country singles chart as recorded by Arly Karlsen and Pat Roden.

Reba McEntire announces she is in talks with Dolly for a guest appearance on her WB sitcom that will happen when she gets the right script from her writers. Weeks later, Olympia Dukakis says she wants Dolly on her new CBS sitcom as well.

And speaking of Reba, she bests Dolly's record for the longest span between a female artist's first and most recent No. 1 singles (21 years and seven months between Reba's "Can't Even Get The Blues" and "Somebody" as compared to 20 years and three months from Dolly's "Joshua" to "Rockin' Years"). Reba is now two songs away from tying Dolly's female record 24 No. 1 country singles.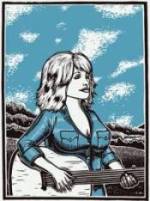 To promote the live CD/DVD, Sugar Hill Records commissions artist Chris McAdoo to create limited edition prints of Dolly for sale to the public here. (Image of the print at left courtesy Revolution Art and Design. Used with permission.)

CMT's Most Shocking: Feuds includes a segment on the Porter & Dolly duo break-up and its 20 Funniest Videos puts Dolly's "Why'd You Come In Here Lookin' Like That" at No. 19.

Dollywood announces that Dolly will perform her benefit concerts for the Dollywood Foundation in conjunction with the September Harvest Celebration, featuring four concerts instead of her traditional three.

A spokesperson confirms rumors Dolly is in the final planning stages for a major tour later in the year.

A few days later, CMT reports that new bluegrass band The Grascals will serve as Dolly's opening act and backing band on the upcoming tour; that they are also going into the studio with her in August to record her new CD, Blue Smoke, which should be out in early 2005; and that she sings with them on a cover of "Viva Las Vegas" for the band's debut album.

Dollywood's Splash Country water park announces that the $2 million Bear Mountain Fire Tower will be added for its 2005 season.

Former Bluenique Randy Kohrs sends his new CD, I'm Torn, to the presses including a Dolly duet, "It Looked Good On Paper."

August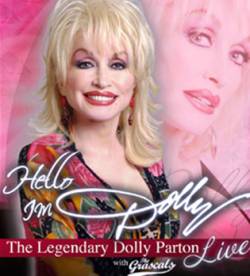 The first dates for Dolly's tour are confirmed, two nights at a casino near Toronto, Canada. Sales go so well that a third date is later added.

Sony (which owns Dolly's albums from her 1965-1967 period at Monument Records and 1987-1995 period at Columbia, or roughly 17 percent of her career recordings) and BMG (which owns her work from 1968-1985 at RCA, or roughly 55 percent of her career recordings) merge into one music company. This gives one company complete control over nearly three-quarters of her career catalog.

Dolly lands on the cover of the Country Music Hall of Fame's thrice-yearly magazine, The Journal of Country Music.

Tourism statistics reveal that Dollywood remained the No. 1 man-made attraction in the state of Tennessee, with 2.2 million visitors in 2003, followed by nearby Ripley's Aquarium of the Smokies at 1.7 million. When natural wonders are added, Dollywood ranks third behind the Great Smoky Mountain National Park and Cherokee National Forest, both of which are also very close to Pigeon Forge. Dollywood's Splash Country comes in at No. 24 with 300,000 visitors, just a few thousand above the Country Music Hall of Fame in Nashville.


Dolly joins Norah Jones on the stage of the Ryman Auditorium in Nashville to record a live version of their duet "Creepin' In" for Jones' concert DVD Norah Jones and The Handsome Band: Live in 2004 to be released in November.

Hurricane Charley forces the temporary closure of Dolly's Dixie Stampede in Orlando when it strikes land in Florida before it swings back out to sea for a second landfall near Myrtle Beach, S.C., resulting in temporary closure of the chain's dinner theatre in that city as well. Neither one suffers any major damage, and the Orlando venue opens its doors a few days later to offer free meals for hurricane victims.

Two additional new Dolly recordings are announced as having taken place: The song "Angels and Eagles" for Kim McLean's CD Happy Face and a duet with legendary Charlie Louvin.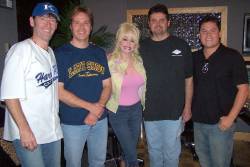 The Grascals post a list of tentative tour dates. Given the circumstances that the band is to open for Dolly on a fall tour and the venues are larger than newcomers would normally play, it is noted that these are likely the dates for Dolly's tour. Over the next few weeks, Dollymania confirms several of the individual dates as Dolly's. Image at left of Dolly and The Grascals in the studio. Photo courtesy The Grascals. Used with permission.

The International Bluegrass Music Association (IBMA) Awards nominate Livin' Lovin' Losin: Songs of the Louvin Brothers, on which Dolly performs a duet of "The Angels Rejoiced" with Sonya Isaacs, for Recorded Event Of The Year, Dolly's sixth IBMA nomination.

The Christian Fan Awards Association honors Dolly's duet with Dottie Rambo, "Stand By The River," as Song Of The Year and Duo Of The Year.

Dolly's video for "Welcome Home" from For God And Country gets a preliminary nomination for Video Of The Year at the 10th annual Christian Country Music Association Awards but doesn't make it into the final nominees.

Dolly's benefit appearances at Dollywood in September sell out in advance ticket sales to season passholders prior to going on sale to the general public.

Dolly and Norah Jones share a CMA nomination for Musical Event Of The Year (a category formerly known as Vocal Event Of The Year) for their duet "Creepin' In."

The American Legion honors Dolly with its James V. Day Good Guy Award in recognition of her philanthropic efforts.

September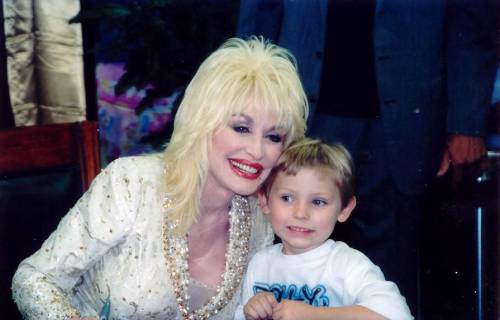 Dolly schedules four store appearances in the Mid-South to promote the release of Live And Well on CD and DVD. The CD debuts at No. 22 country, No. 12 for independent label albums and No. 161 pop. The DVD ships gold in Canada. Photo at left of Dolly with a young fan at the Nashville signing. Image copyright © 2004 HP Designs. Used with permission. See more photos here!

For the second and third time in six weeks, hurricanes force the closure of Dolly's Orlando Dixie Stampede, this time for Hurricanes Frances and Jeanne.

Dolly's three Canadian shows near Toronto on the "Hello I'm Dolly" Tour sell out a couple of days before the tour is officially announced. Tickets for the tour's other shows go on exclusive pre-sale for Dolly fans through links from Dollymania and a couple of other sites. Dolly also says she plans to tour again in 2005.

Billboard reports that Dolly's Blue Smoke CD will come out in early 2005.

A British newspaper reports that Yusuf Islam, the singer formerly known as Cat Stevens, was on his way to Tennessee not only to discuss possibly recording a new album but also to meet Dolly when he was expelled from the country because his name appeared on a list of people with believed terrorist ties.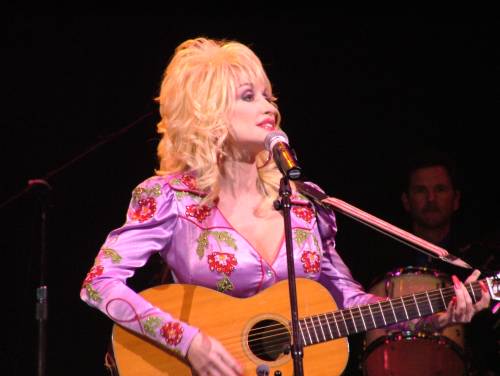 Dolly performs her annual charity benefit concerts at Dollywood for the Dollywood Foundation and kicks off the park's Harvest Celebration. At the show, she premieres her new song, "Blue Smoke," from the forthcoming album of the same name. Photo at left of Dolly at the concert. Image copyright © 2004 Duane Gordon/Dollymania. May not be reproduced without prior written consent. See more photos here!

The boxed set Can't You Hear Me Callin' --Bluegrass: 80 Years of American Music is released and includes Dolly singing harmony on Ricky Skaggs' "A Vision of Mother" and Herb Pedersen's "Cora Is Gone."

October

Christmas Grass Too, a bluegrass collection of newly recorded holiday tunes, is released featuring Dolly singing "Christmas Time's A Comin'."

Rod Stewart releases his third collection of American standards, Stardust: The Great American Songbook: Volume III, which includes a duet with Dolly on "Baby It's Cold Outside." The CD debuts at No. 1 in the U.S., selling half a million copies in its first three weeks, while also making it to No. 1 in Canada, No. 3 in the U.K. and No. 8 in Australia.

It is announced that The White Stripes will release a concert DVD, Under Blackpool Lights, featuring their cover of "Jolene" and the song will be issued as a single in Europe.

Dolly snags her third International Bluegrass Music Association (IBMA) Award, as the tribute project Livin', Lovin', Losin': Songs Of The Louvin Brothers takes home the prize for Recorded Event Of The Year.

The Sweet Relief Musicians Fund, a Los Angeles-based charity which assists ill, injured or elderly musicians with the costs of medical treatments and basic needs expenses, announces it will auction off tickets to Dolly's concerts in seven cities on the "Hello I'm Dolly" Tour complete with admission to meet-and-greets with Dolly herself at each show. The charity auctions net more than $16,400 for the organization.

Nearly 150 fans receive Just Because I'm A Woman: Songs Of Dolly Parton t-shirts left over from the CD's promotions in 2003 from Sugar Hill Records and Dollymania.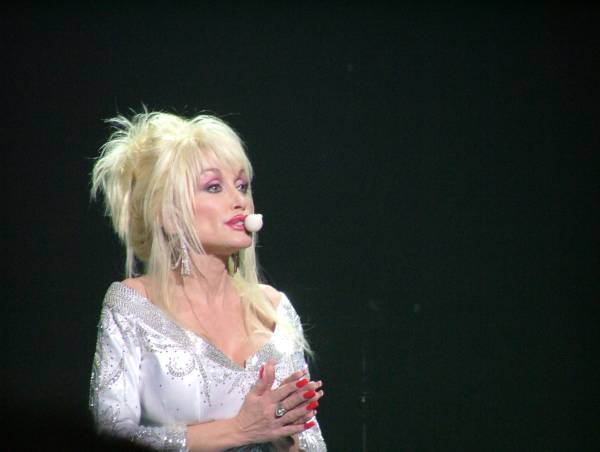 The "Hello I'm Dolly" Tour kicks off in Greenville, S.C. On the 39-date, 36-city schedule, Dolly sells out 13 performances and nearly sells out all other stops on the tour except two or three. The show garners mostly positive reviews, although there is a minor controversy over her decision to use some pre-recorded vocals in the concerts.Photo at left of Dolly at the tour's third stop, Biloxi, Miss. Image copyright © 2004 Duane Gordon/Dollymania. May not be reproduced without prior written consent. See more photos here!

Nashville Kat, a radio entertainment reporter, reveals that Dolly turned down a role in the film version of The Dukes Of Hazard as Daisy Duke's mother, although later reports say she was asked to play Daisy's aunt, wife of Willie Nelson's Uncle Jesse.

Dolly denies a tabloid report that she's suffering back pain due to her famous chest and is planning breast reduction surgery.

Dolly and Norah Jones' performance of "The Grass Is Blue" on the 2003 CMA Awards earns them a nomination for the People's Choice Awards for Favorite Combined Forces, making Dolly the only country act nominated in a non-country category for the 2005 awards.

November

Dolly's "Down From Dover" is one of the selections analyzed in the book The Rose & the Briar: Death, Love and Liberty in the American Ballad.

Dollywood's annual Smoky Mountain Christmas festival opens, but Dolly is unable to attend due to the tour schedule.

Dolly's sister Stella is named Female Vocalist of the Year at the 10th Annual Christian Country Music Association Awards in Nashville.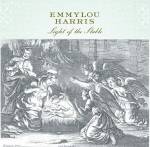 A remastered version of Emmylou Harris' Christmas album, Light Of The Stable (with Dolly, Linda Ronstadt and Neil Young singing on the title track), and a CD single of The Grascals' duet with Dolly on "Viva Las Vegas" hit stores. The single debuts at No. 3 country and No. 27 pop for single sales but doesn't garner enough airplay for the main country or pop singles charts.

Dolly contributes her 2002 recording of her song "Sugar Hill" for use on a fundraising CD in support of gay marriage released through gay rights group the Human Rights Campaign.

The Wall Street Journal names Dolly to its "Top 50 Women To Watch" list as one of the 50 most important women in the world for the future of business and industry. The only other entertainer included is Oprah Winfrey.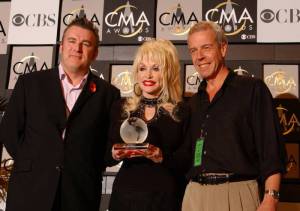 Although Dolly and Norah Jones lose the CMA Award for Musical Event Of The Year for their duet "Creepin' In," she wins the annual International Artist Achievement Award, which is presented backstage. She also presents the night's final award, Entertainer of the Year, to winner Kenny Chesney, who is cut off mid-acceptance speech. CMA officials quickly blame a funny but adlibbed set of jokes from Dolly before presenting the honor as the reason for the show running long and producers deciding to cut off Chesney's speech, but other reports say Dolly was told to stretch for time immediately before going on stage because producers mistakenly thought the show was running short. (Image of Dolly accepting her award backstage provided by the Country Music Association. Used with permission.)

Dolly ranks at No. 4 on CMT's list of the 40 Sexiest Women in country music.

Dolly's duet with Rod Stewart on "Baby It's Cold Outside" is released as a single to radio.


Norah Jones' concert DVD, Norah Jones and The Handsome Band: Live in 2004, with Dolly on a live version of "Creepin' In," hits stores. A video for the song, taken from the DVD footage, is released to cable music video channels.

Dollymania passes 1 million visitors since inception.

Rolling Stone names "Jolene" (Dolly's original 1974 version) No. 217 on its list of the 500 Greatest Songs Of All Time, one of only 14 songs by country artists which make the tally.

The White Stripes' cover of "Jolene" debuts (and peaks) at No. 16 pop and No. 1 for independent labels on the U.K. charts.

December

Nashville entertainment reporter Jimmy Carter reveals that E! is filming an E! True Hollywood Story on Dolly.

"Baby It's Cold Outside" with Rod Stewart debuts on the adult contemporary singles chart, reaching No. 2 in its second week, a position it holds for two weeks to become Dolly's biggest AC hit in 21 years.


The 1993 film The Beverly Hillbillies, which features a Dolly performance, is released on DVD for the first time.

The Bellamy Brothers announce that their collaborative CD Angels And Outlaws, which was originally to come out in late 2003 or early 2004, will be issued in March 2005. It includes Dolly joining them for their hit "If I Said You Had A Beautiful Body (Would You Hold It Against Me)."

Dolly earns her 42nd Grammy nomination, this time for Best Country Collaboration With Vocals for "Creepin' In" with Norah Jones. Also nominated for the same award is Shania Twain's version of "Coat Of Many Colors" with Alison Krauss and Union Station from Just Because I'm A Woman: Songs Of Dolly Parton, which also features Dolly on harmony vocals although she is not named in the nomination.

Congress passes a bill proposed by the American Eagle Foundation at Dollywood to issue commemorative bald eagle coins in 2008 with a portion of proceeds to benefit the Foundation.

A Dolly costume is included in "Manuel: Star-Spangled Couture," an exhibit featuring the works of the world-famous country music costume designer, at the Frist Center for the Visual Arts in Nashville.

Dolly's outfit for her red carpet arrival at the 2003 Women Who Rock breast cancer benefit concert ranks at No. 63 on E!'s 101 Most Sensational Crimes of Fashion.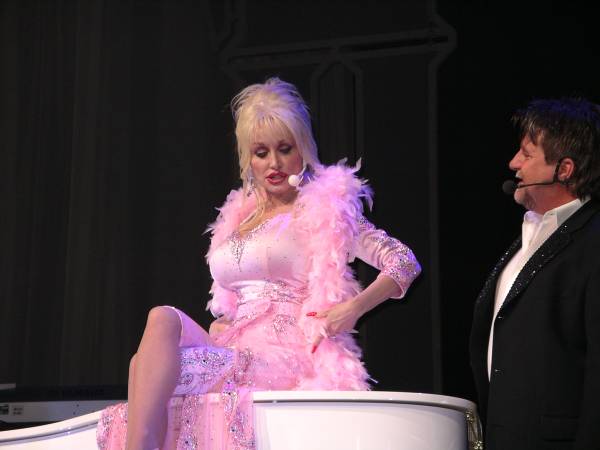 The "Hello I'm Dolly" Tour ends with a sold-out engagement in Everett, Wash., outside of Seattle. Photo at left of Dolly in the tour's second-to-last show, Portland, Ore., on Dec. 17. Image copyright © 2004 Mary Ann Gernegliaro. Used with permission. See more photos from the tour here!

The Grand Ole Opry announces Dolly will perform on its Feb. 5 show, her first Opry appearance in nearly three years.

Dolly shows up in a couple of places on CMT's countdown of the 20 Biggest Headlines of 2004, coming in at No. 11 on the list for the still-active careers in 2004 of Dolly, Loretta Lynn and Willie Nelson, and a mention in the No. 5 category on cross-genre collaborations, which includes her duets this year with Norah Jones and Rod Stewart.

Anchor Bay Entertainment announces that Rhinestone will be released on DVD for the first time March 8.
---
Previous Years In Review:
---
The butterfly icon indicates that the story noted in the recap is one of the several dozen during the year which Dollymania was the first media outlet anywhere to publish.